The Summer Internship Program offers high school seniors, college students, Christian Women's Job Corp participants, and clients of Workforce Solutions Northeast Texas the opportunity to work alongside Chamber member businesses.  Selected interns will acquire valuable hands-on experience to assist with attaining their career goals.
Internship candidates will receive a list of participating Chamber business members that closely match their desired career field.  The Chamber does not hire or select interns, the candidate is responsible for contacting those businesses on the list provided to them.  Not every candidate is guaranteed an internship in the program.  Candidates, please apply below.  Chamber member businesses that are interested in participating in the Summer Internship Program, please email Chamber President Paul Allen for additional information.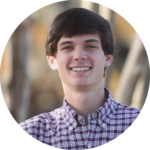 "Working at CreekSide Outdoor Spaces taught me many new things, gave me a strong work ethic, and allowed me to get to know some really great people."
– Coleman Lewis, Paris High School Senior
Chamber Member Businesses Participating In The Summer Internship Program
Check back often as businesses will be added as more opt-in to the program.
Paris Harley-Davidson
Zamora Agency
Liberty National Bank
Paris Regional Medical Center
Sky Athletics Cheerleading & Tumbling
903 Nutrition
Willow and Birch Design & Printing
Reddell's Glass & Metal
Pools & More
Salas Minor Emergency Center
Heritage Hall
Withers Construction
Lamar National Bank
Family Fun Center
James Hodge Motors
Daq'z Crazy Wing'z
Texas Farm Bureau – Cary Lott
107 American Restaurant
Xzact Physical Therapy & Aquatics
Nutrition Journey
R. K. Hall Construction
United Way
DeadCat Media
The Branding Studios
Garner Street Meat Market & Barbecue