NARCITY MAGAZINE FEATURE: You Can Visit This Giant Eiffel Tower In Paris, Texas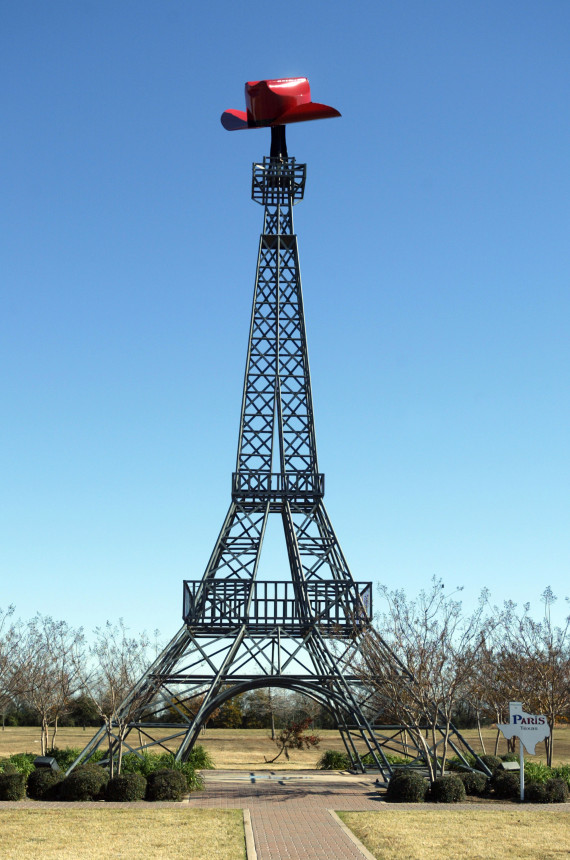 People travel from all over the world to Paris, France to see the Eiffel Tower every year. They take selfies or do cool tricks in front of it while someone records for Instagram. Well, there is a Paris with an Eiffel Tower of its own right here in Texas and it is just a road trip away.
You might notice a slight difference in the Texas Eiffel Tower in how it is wearing a three and a half-foot-tall red Stetson cowboy hat because, well you know, it's Texas. The tower is located on 2025 S Collegiate Dr and is open 24 hours. During the night it lights up, displaying the colors of the Texas flag.
The tower first appeared in 1993 standing at 65 feet tall. There are plenty of cities in the United States that are also named Paris within different states but it wasn't until 1999 when Las Vegas got their own Effiel tower that the Texas statue got its big red cowboy hat to stand out.
The tower is open to the public and free to visit any time of year. It goes without saying that this is a great stop on your road trip and it'll be your next Instagram post.
The attraction is pet-friendly so feel free to take your favorite furry friend along for the adventure.
The tower is not usually busy, however, for the best times we recommend you go from 1 p.m. to 3 p.m. or any time after 8 p.m for the least crowds. You can still stop by at anytime of the day for the best shots and the coolest experience.